Leslie DeLatte,
President / CEO
Leslie DeLatte is President, CEO and a founder of Orion Communications, Inc. which began in 1998. With the vision of helping government agencies streamline manual processes and efficiencies, Ms. DeLatte launched one of the first true web-based platforms that solved subpoena management (AgencyWeb® CourtNotify); and followed that up with a comprehensive workforce management platform (AgencyWeb® IWM). As technology and customer needs expanded, these products have grown into enterprise applications that solve mission critical business requirements.
On a day-to-day basis, Ms. DeLatte oversees the strategic direction and product development of the company. She still meets directly with customers in order to ensure that Orion remains the leader in solving their issues and advising on how technology can solve the ever changing needs within their agencies.
Ms. DeLatte has 30+ years in the Information Technology industry, with 15 of those years dedicated to the Judicial and Public Safety industries. Prior to Orion, Ms. DeLatte held engineering and management positions with Electronic Data Systems (EDS), supporting customers such as General Motors and the State of Texas. After leaving EDS, she joined International Network Services (INS) where she was a Managing Director and provided engineering solutions to clients such as MCI, Sprint, and AT&T. Desiring to combine services and products to solve client business requirements, she joined Objective Systems Integrators (OSI) as the Director of Professional Services and supported North, Central, and South American operations.
Ms. DeLatte holds a Bachelor of Science degree in Electrical Engineering from University of Southwestern Louisiana.
Heather Kocks,
Business Development
Heather Kocks is the Orion Communications Business Development Manager and has 16+ years of product management experience delivering business software to the Public Safety industry. Ms. Kocks first joined Orion in 2006 and provided product management services supporting Orion's product portfolio. Within two years, she became responsible for all client deployments and overseeing project management activities. Today, she is responsible for identifying new business opportunities, channel management and overseeing Orion's customer retention teams.
Prior to joining Orion, Ms. Kocks served as the Business Systems Consultant for the Travis County Justice and Public Safety Division. She provided strategic planning, as well as business and technical support to organizations throughout the Integrated Justice System of Travis County. After leaving Travis County, she joined Tiburon (formally CompuDyne) as their RMS Product Specialist, providing product support for the Sales team and market needs analysis for the strategic direction of the Product Development team.
Ms. Kocks holds a Bachelor of Business Administration from Texas State University.
Barbara Smith, Product Development and Customer SupportManager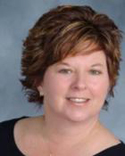 Barbara Smith is the Product Development and Customer Support Manager for Orion Communications where she is responsible for management of the Orion Operations team. This includes developing, tracking and reporting key performance measurements for the Operations unit; as well as the managing role outs of product enhancement and upgrades.
Ms. Smith joined the Orion team in 2009 and works directly with Orion customers to ensure that their AgencyWeb applications are meeting the required business needs. She works alongside the Orion technical team and provides operational oversight regarding customer product requirements.
Ms. Smith is a retired Deputy Chief of the Dallas Police Department with more than 24 years as a Law Enforcement professional. During her tenure at the Dallas Police Department, Ms. Smith had operational experience that included patrol, communications, internal affairs, special projects, crime analysis, inspections and police technology services. After leaving the Dallas Police Department she joined the Plano Texas Police Department as Assistant Director overseeing budget, purchasing, police technology and crime analysis.
Ms. Smith holds a Master Peace Officer Certification in Texas, plus a TCLEOSE instructor's license. She is also a graduate of numerous professional programs including the 50th School of Police Supervision, the 32nd Management College, the Advanced Leadership College, and the Police Executive Research Forum's Sr. Mgmt. Institute for Police.
William Bagwell, Director of Technology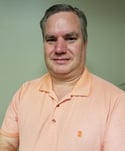 William brings 20+ years of progressive IT Network Systems experience from multiple industry sectors -- including technology, government, and, telecommunications. Mr. Bagwell's experience includes technical hardware and software infrastructure engineering design, installation, and operational resolution; customer network and server design / configuration; vendor certification and upgrade programs for Cisco and Microsoft platforms; as well as network server, security, and application infrastructure implementation.
Mr. Bagwell is responsible for Orion's database replication solutions, firewall installation, port management and VoIP network installation and administration.
Jackie Belasky, Director of Sales and Marketing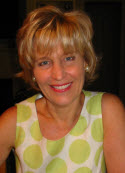 Jackie Belasky is the Director of Sales and Marketing for Orion Communications with 25+ years of experience in the public safety industry. Jackie joined the Orion team in 2002 as the company's Marketing Manager, where she established Orion's AgencyWeb® brand and positioning within the public safety marketplace.
With her strategic channel and marketing leadership, Jackie was a key contributor in determining how Orion's AgencyWeb® Solution became accepted, adopted and demanded by agencies needing to save money and become more efficient. Under her guidance, Orion has continuously increased sales revenues and market presence of the AgencyWeb® solution within multiple segments of the public sector marketplace.
Prior to joining Orion, Jackie held the Channel Management position for Motorola Wireless Messaging where she managed a marketing team with a $22M promotional allowance program for wireless messaging carriers. She was also responsible for wireless account management, supervision of channel sales teams, and the coordination of various marketing campaigns. Jackie attended Louisiana State University and in addition to her sales and marketing background, is also a graphic designer and artist.