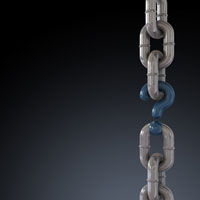 Every industry has its own data revolution … from retailers using data to predict consumer demand, to sports teams using data to determine a player's long-term value. Our industry is no different. Law Enforcement has been analyzing statistics in the form of CompStat for years. Today there is a new twist. We're no longer using statistics to just assess how we did; we're using them to give us a glimpse into the future.
Phrases like "predictive policing", "intelligent led policing" or "crime mapping analysis" are all examples of using data to predict potential crimes taking place at designated times and locations. There's not a Public Safety professional out there who wouldn't take advantage of knowing where to be and how to be prepared. Crime statistics and analysis are critical to helping agencies make smart decisions.
Here's What's Missing.
If you've got the greatest possible analysis software to help deal with potential crime events and no resources available at the critical moment you've got a huge issue. I can only imagine the frustration of a commander having solid statistical data showing a high probability of an event happening in a particular beat or district and then realizing he's understaffed -- or worse, cannot cover that area due to overtime restrictions.
A common snap shot of an agency is for them to be actively using leading-edge technologies for the tactical side of their operations, but still relying on the limited 'Admin' modules that come with their RMS or stand-alone scheduling systems to deploy resources in the field. For an industry that prides itself on being prepared and infinitely resourceful, the willingness to short change what has become a critical side of their operations is mind boggling.
Now there's a Better Way.
The answer starts with having a true Public Safety intelligent workforce management system in place. For example, Orion's AgencyWeb® IWM is a full end-to-end personnel management tool that automates scheduling, overtime, leave-time, comp-time, labor rules, biddings and the other key aspects of personnel management.
AgencyWeb® IWM integrates as a standard practice with other key systems, such as payroll/HR, CAD, RMS, JMS and courts. When your workforce management system utilizes dispatch, case management, payroll and court data specifically tied to personnel and positions, you have the pieces of data in place for real-time workforce activity dashboards.
Charts, graphs and statistical reports are great, but if they do not provide commanders with a clear operational picture to help make smarter and defendable decisions, then it just comes across as numbers, lists and names. The data used to drive workforce dashboards that compliment intelligent led policing must be relevant, concise and in real-time. It is the missing link that offers a complete operational picture and the tools necessary to adapt and change to whatever situation may arise.
For example, a commander knows of the high probability of an event happening and by using AgencyWeb® IWM would then be able to easily move his troops around to cover the need. The reason he'd be able to make an on-the-fly-decision is because he'd have tools to help him understand and determine if the disposition of his troops is correct based on actual personnel activity, as related to events. In addition, he'd know which divisions or sections were consistently overstaffed and under-used; as well as the ones that always seem over-used and understaffed.
These types of key indicators would give the commander the knowledge to make smarter and defendable decisions for realigning deployments. As a result of knowing the true personnel status of his troops and tying it into historical crime data and other key systems, a commander would not only save his agency money. He would also ensure that minimum response times are met for the public and that equality in staffing is achieved.
My point is simply this … don't short change yourself on the administrative side of running your agency. Ensure that your staff has the quality tools to make important and defendable decisions. Mandate that your agency's administrative software complements your tactical software.