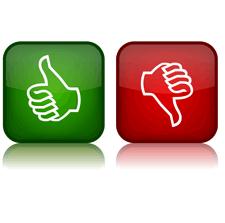 While employees are a public safety agency's greatest resource, they are also the largest line item on tightening budgets. Over staffing can result in significant overspending, while under-staffing can have a detrimental effect on crime and community service levels. Then there's the daunting task of getting the right persons, with the right qualifications, to the right locations. Not to mention other requirements -- like dealing with increasing regulatory compliances, ensuring ongoing certifications and facilitating continuous 24/7 communications. So here's my question ….
How effective can a public safety agency be if they're managing all these processes using outdated technologies, or worse yet continuing to use manual paper processes?
A workforce management system can help agencies with this delicate balancing act. But there's a "buyer beware" that should be part of any due-diligence process. Compared with other enterprise applications, workforce management software might easily be categorized into a standard set of features that serves many different types of industries. Yet workforce management software that's designed exclusively for public safety offers unique capabilities for our industry. It delivers a clear set of benefits that not only helps to increase operational efficiencies and control labor costs, but also uses its data as a means to improve community services.
If you're considering investing in a workforce management system, make sure that it's got the right set of tools to manage the unique challenges that public safety personnel face daily. Take Orion's AgencyWeb® IWM system for example. It includes tools that give agencies complete snapshots of daily workforce activities, along with the associated costs. It uses dynamic technology that tracks the true costs of all workforce services provided to communities. Because it is able to interface with other systems, like CAD, RMS and JMS, it's capable to retrieving activity data and providing executive dashboard views of the actual cost of an arrest, a citation or a CAD dispatch.
That's the type of robust functionality that workforce management software should provide to all personnel throughout a public safety agency.
Sure, it should include scheduling as well as time and attendance tools to automate complicated 24/7/365 requirements. But it should also offer much more than that. It's got to serve as a centralized solution that coordinates all aspects of public safety workforce management -- from the field rookie up to the top of the command chain.
Using a system like this, each employee should be able to access information based on their own position within the organization, as well as their areas of responsibility. It should ensure that accurate information regarding policy compliance, scheduling, overtime, court, training, and assets (to name a few) is always accurate and available in real-time. And even more importantly, it should ensure that work time is accurately transmitted to payroll systems based on agency rules and requirements.
With employees using the self-service capabilities of a system like this, management oversight would be reduced.
System automation would ensure that regulatory and labor compliances were met, reliving the time consuming burden of validation by supervisors. Notifications would be automated in real-time to individuals or groups using different types of communication, like web screens, telephone devices, email and text pagers. And communications would be improved with collaborating agencies – like the courts, property rooms and impound lots.
I could go on and on, but I think you get my point.
By using a workforce management system specifically designed for public safety, today's agencies are better able to successfully manage their workforce during these tough economic times. So if you're responsible for the evaluation process, make sure your looking at technology that's specially designed to meet our industry's needs rather than the generic needs of a 'homogeneous' market.