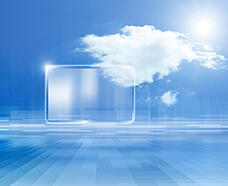 Cloud computing has taken off like never before in the private sector and is continually gaining acceptance in the public sector. Experts believe this trend will continue to grow and develop even further in the next few years. For law enforcement, fire and correctional agencies, cloud applications leading the way include records management, personnel systems and other administrative tools.
With cloud solutions becoming more the norm, it might be time to consider whether or not this type of technology fits your agency's needs. Moving to the clouds can offer some unique benefits, as well as challenges.
Here are seven points to consider:
Cloud computing is probably the most cost efficient method to use, maintain and upgrade. Traditional on-site systems cost agencies a lot in terms of deployment, with annual maintenance fees added to the original purchase. Cloud computing, on the other hand, is available at much lower rates and can significantly lower your IT expenses.
Cloud computing can be looked at in several ways; rentals, leases or multi-year purchases. There are many one-time-payment plans, pay-as-you-go and other scalable models available, which makes it a very reasonable option. The positive side of multiple options is that agencies can engage in the buying process by using the purchasing mechanism that works best for each agency's needs.
Storing information in the clouds gives you almost unlimited storage capacity. So you don't need to worry about running out of storage space or increasing your current storage space availability. There is no hardware to purchase and no IT staffing costs to maintain it.
Nationally, there are multitudes of cloud services that offer data centers as secure as or more so than your traditional police or sheriff's department. The standard requirements at the leading hosted centers are on par with major telephony NOC's and are very strictly regulated. Finding a vendor that uses a leading hosted center is paramount to your data's security.
Since all your data is stored in the clouds, backing it up and restoring the same is relatively much easier than storing the same on a physical device. Furthermore, most cloud service providers are usually competent enough to handle recovery of information. This makes the entire process of backup and recovery much simpler than other traditional methods of data storage. Selecting a competent vendor is the key.
Concerns about agencies 'working in the clouds' include the level of functionality and services they will receive from the vendor. These are valid, since the general thought is that by buying a cloud solution you're getting a slimmed down version of the product needed.
Finally, cloud computing gives you the advantage of quick deployment. Once you opt for this method of functioning, your entire system can be fully functional quite quickly. Of course, the amount of time taken here will depend on the exact kind of technology, integrations and configurations needed for your agency.
Like everything else, cloud computing has its advantages and disadvantages.
If your agency lacks funding for a major capital expenditure and is dealing with limited technical resources then cloud computing could help you get that new system your agency needs to be more productivity. One thing's for sure -- selecting the right vendor, with the right application and the right level of expertise is essential. But that's another blog!