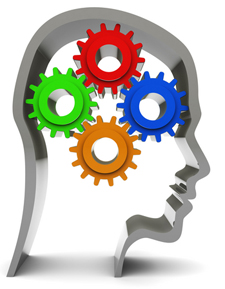 As a public safety software vendor, I'm consistently amazed by the volume of paperwork required to keep officers and firefighters doing their jobs. They must document every significant call in a detailed report ... such as sworn affidavits for warrants, information forms to prosecutors and evidence paperwork if any articles are seized. And then there's the paperwork that's not related to calls – like requisitions for equipment, notifications about events, personnel scheduling and training or overtime requests. When you add in the time it takes to ensure that certifications, regulatory compliances and collective bargaining agreements are being met, it's astonishing that agency personnel have enough time to "protect and serve" their communities.
Due to the nature of the work and all the rules that must be followed, paperwork and reports simply must get done. But how much time it takes and how that time impacts labor costs can vary significantly. Agencies that rely on a combination of legacy systems, spreadsheets or manual paper processes typically spend more time and use more personnel to meet these requirements. This way of working can result in poor scheduling of resources, excessive labor costs, non-compliance risks and payroll errors. Now thanks to workforce management systems, like Orion's AgencyWeb®, public safety leaders are able to save time and reduce labor costs by automating administrative processes and filling technology gaps.
Today's economic challenges have forced a paradigm shift in how public safety considers workforce management technology.
While RMS, JMS and CAD remain essential agency systems, the old 'this is the way we've always done it' mentality has taken a definite shift. What's the driving factor? It's all about improving management of an agency's largest budget line item – labor costs. Saving time and increasing productivity results in decreased labor costs. Now, agency leaders are focusing on technology that runs the business side of their agency as much as technology that runs the tactical side. It's simply where we are in 2012.
Ok, that's great. So how are agencies making this shift?
There are basically three changes that we're seeing in the industry today. First, public safety agencies are phasing out stand-alone or marginally beneficial systems that won't get them through the next 7-8 years. This also phases out associated maintenance costs for those systems. Second, agencies are integrating their remaining technology platforms with a workforce management system that eliminates gaps and automates all administrative processes. This type of data exchange and interface capabilities allows agencies to share data in real-time with different resources and jurisdictions.
Third, they're using personnel activity data as the means to analyze the services offered to their communities as a whole. Executive dashboards are used as the means to communicate activity data in clear, real-time operational snap shots. By using relevant dashboards, agency leaders are able to easily determine if the right persons, with the right qualifications are being placed in the right locations and paid the right amount for time worked. With a clearer operational picture, areas such as minimum staffing, overtime usage and regulatory compliance are being addressed to aggressively drive down costs and improve field efficiencies.
No matter what your workforce challenge might be, simply introducing new technology alone isn't a solution.
With even the best software, you'll still need the proper levels of training and support to ensure that you're workforce management system is being used effectively. So when looking for a workforce management system to fit your agency's needs definitely factor in the ROI. But also consider the vendor and how well they'll support you throughout the next eight years. You'll be glad you did!