The role of government is rapidly evolving. Building the workforce that will be needed requires new approaches.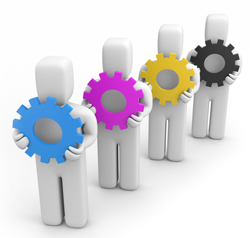 Historically, government at all levels has relied on decent pay, generous benefits and stable employment to attract workers. As a result of the economic downturn, each of these attractions has been significantly diminished, leaving public leaders scrambling.
Other factors are at work, from the political pressure to be leaner and more efficient to the expansion of interest in work-life balance programs to the explosion of social media. The sum of all these moving parts is that for government to build its 21st-century workforce, old models must be discarded in favor of "next practices"--contemporary, progressive and practical strategies and tools to attract, retain and optimize talent.
Here are four approaches government leaders should embrace or expand to translate the headwinds of disruptive change into a tailwind:
Composition of the Workforce

Recruitment and Selection

Social Media

Developing and Training the Workforce
What all these "next practices" approaches have in common is a focus not on simply adding bodies to the government workforce but on transitioning to one that is right for the times as they are now and as they will be. The old models just won't get you there.
>" href="http://www.governing.com/columns/mgmt-insights/col-building-next-government-workforce.html" target=_blank>READ FULL STORY >>
Orion Communications, Inc. gratefully acknowledges Governing Magazine for allowing us to reproduce their 10/24/2012 Management Insight article, written by former city manager Patrick Ibarra. The opinions, findings, conclusions or recommendations expressed in this article are those of the speaker and do not necessarily represent the official position or policies of Orion Communications.