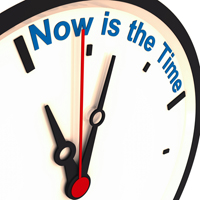 'Protecting and serving' is much more complicated these days than it used to be. Budget cuts, layoffs and increased regulatory compliances make running today's public safety agencies challenging to say the least. Agencies must find ways to continually improve how they are managed and how their employees perform. With that, the paradigm of doing things 'the way we've always done it' simply must change and it must change sooner rather than later.
A solid workforce management system can make a huge difference.
Workforce management solutions are designed to create a working environment that's more productive, while at the same time being cost effective and time efficient. There are many 'generic' workforce management solutions used by the private sector to operate efficiently on a day-to-day basis. So couldn't a generic workforce management system help a public safety agency to run more effectively as well? The answer is both yes and no.
First, consider that running an agency is similar to running a business. Fact of the matter is that if you're a Chief of Police or a Sheriff of a 1000 man organization, then essentially you're operating the same as a CEO of a $75M company. Between the hardware, facilities and personnel resources you're probably managing, you are accountable for as much or more than a private CEO.
Just like them, you are being measured on performance. In this case, your measurable could include your crime levels, response time to service calls or the number of citations issued. But when it comes to managing your workforce, you've got more complexity to contend with than the private CEO. You've got complicated 24/7/365 scheduling, life-threatening situational events and difficult regulatory compliances to name a few.
So sure, a workforce management system is a great solution for public safety. The issue is that it takes more than the generic, one-size-fits all approach.
It takes a system that is designed to manage the complexities the public safety workforce. It must be highly configurable so that your own policies and procedures drive its functionality. And it should easily integrate other types of existing public safety technologies – like JMS, RMS and CAD systems.
Rather than piece-mealing lots of workforce related systems together -- like scheduling, training, asset, applicant or personnel systems – your workforce management software should serve as your centralized solution. By eliminating the annual maintenance costs of these silo systems, you could justify this type of investment. But more importantly, you would have a system that serves as your workforce 'command-central', coordinating all activities -- including check and balance processes.
With a public safety workforce management system, each employee would be able to access information based on their own position within their organization. It would ensure that accurate information regarding policy compliance, scheduling, overtime, court, training and assets is available in real-time. And it would ensure that work time is accurately transmitted to payroll systems based on your own business rules and requirements.
A solid workforce management system would provide you with clear operational snap-shots of daily workforce activities and their associate costs. As patterns become evident, leaders would be able to use specify, data-driven information to address scheduling, areas of responsibilities and business decisions. Using that same data you'd be able to ensure stability in your organization through better resource deployments or justification of staffing needs.
As you can see, trying to run an agency without the proper workforce management solution can be detrimental in terms of cost effectiveness and time efficiencies.
So be sure when you are evaluating this type of software that you're considering one that will serve public safety's specific needs. By taking this into consideration now, you'll continue to see positive benefits well into 2020 and beyond.