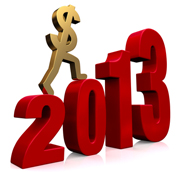 The Bureau of Justice (BJA) has published its 2013-2016 Strategic Plan for the development and implementation of criminal justice policy and grant management.
According to BJA Director, Denise E. O'Donnell, "The BJA Strategic Plan for fiscal years 2013-2016 reflects the need to be innovative, yet evidenced-based and results-driven. Our work has become especially urgent in these challenging economic times. Longstanding productive partnerships with the field have uniquely positioned BJA to understand and respond to the public safety needs of state, local, and tribal jurisdictions."
The BJA guiding principle is to "Reduce crime, recidivism, and unnecessary confinement, and promote a safe and fair criminal justice system". They will use this strategic plan to continue their work in assisting with the improvement of an effective and efficient national criminal justice system.
BJA Strategic Areas of Focus
Reduction of violent crime, the improvement of community safety, and support for public safety officers.
Reduction of recidivism and prevention of unnecessary confinement.
Integration of evidence-based, research-driven strategies into the day-to-day operations of BJA and the programs BJA administers and supports.
Increasing program effectiveness with a renewed emphasis on data analysis, information sharing, and performance management.
Ensuring organizational excellence.
In 2012, BJA managed the implementation of more than 27 funding streams for approximately $1.07 billion. In total, BJA currently manages over 10,000 active grant awards worth more than $5.5 billion. BJA's programs emphasize enhanced coordination and cooperation of federal, state, local, and tribal efforts.
BJA Strategic Goals
BJA will support effective criminal justice policy, programs, information sharing and collaborations within state, local and tribal agencies and communities. Key strategies for implementation of this goal are effective models in law enforcement, high quality and relevant training, evidence-based risk and needs assessment, development of practical tools to share solutions to the field, and responding to emerging public safety tools
BJA will promote the use of data, research, and information to increase the effectiveness of criminal justice programs. Key strategic include assistance for access/sharing of data for decision making, serving as a facilitator for promoting innovation, posting and sharing of evidence-based practices, promoting evidence, based and promising practices and programs and sharing effective models, trends and relevant research.
BJA will enhance its ability to provide Public Safety Officers' Benefits (PSOB) and services to survivors of public safety officers killed, and to officers catastrophically injured, in the line of duty. Key strategies include developing a responsive and timely electronic based system for claimants, raise awareness of the program, and establish an advisory group with PSOB stakeholders.
BJA will improve criminal justice outcomes through effective grant management and oversight. Key strategies include improving the peer review process plus enhance the aggregation of the performance data more efficiently and effectively
BJA will be a high-performing organization where employees are valued and provide excellent customer service. . Strategies include the development of opportunities for promoting workforce excellence to improve BJA's customer interface, developing an internal recognition program for excellence of employees and promotion of the use of telework.
BJA will ensure organizational excellence and accountability. Strategies include the creation of a tracking system to archive BJA's response to grantees, leverage technology to manage work and enhance communication among staff, expand documentation of BJA policies and procedures to increase efficiency and increase cost savings.
This is a great time to evaluate where your agency stands with your current grant funding.
Assess what's needed for the next three years and begin building a justified case statement for funding. Put yourself right in the seat of the funding organization and consider allocating grant funding as if it were coming right out of your own bank account.
Be sure to describe your past successes, cooperation and any other benefits for granting the money to your agency. Make it clear that your proposal has a focused result in lives saved, property protected, citizens' safety or long-term cost reductions.
You've got to be persistent and disciplined in your funding pursuits. Don't overlook state, local and private funding as well. Once you've done the hard work, you'll increase your odds by submitting your application to several funding organizations.
On behalf of all of us at Orion Communications, we wish you and your families a very happy and safe holiday season. May it also prove to be a prosperous new year!