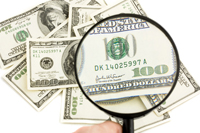 Public safety agencies have limited budgets and they must consider the effects of overtime pay carefully. On one hand, certain municipalities may determine that it is more financially feasible to hire more personnel when the need arises. On the other hand, some may find that this is prohibitively expensive, especially when it is off-season and there is less work to do. In that case, it is generally decided to pay an existing employee overtime wages.
Public Safety's dynamic nature creates an ever-changing set of workforce needs. In unexpected overtime situations when comparing scheduled versus actual hours worked, overtime causes labor costs to exceed what was budgeted. Emergency events require extra employees with special skills. Or employees call in sick and must be replaced.
This is a constant dilemma for public safety's administrative management. Agencies must serve their communities at all times for the sake of public safety, but there are a number of factors that can complicate budgeting.
First, agency protocol often calls for law enforcement officers to respond to calls in pairs for safety reasons—after all, if a violent altercation with a suspect occurs, it is highly dangerous for an officer to be alone. In addition, more experience senior personnel tend to command higher pay levels than new recruits. Finally, agencies tend to be unionized, which adds additional requirements and limits to scheduling.
How Technology is Being Used to Manage Overtime Complexities
All in all, the best way for public safety agencies to keep their overtime costs low is to reduce the occurrence of unexpected or unnecessary overtime. For example, law enforcement officers often appear unnecessarily in court because their case was dismissed and they failed to get notified in time. With workforce management software, like Orion's AgencyWeb® IWM, officers receive electronic subpoena notifications in real-time regarding all their court appearances -- as well as dismissals. And with AgencyWeb® Attendance Tracker, their day-of-court attendance is tracked, providing quantifiable statistics about attendance times, court results and no-shows.
In other instances, employees arrive early or stay a late, resulting in unnecessary overtime costs. With AgencyWeb® IWM, shift administrators can view time and attendance graphics to determine areas of overtime abuse.
By collected employee activity data and translating it using gallery views, shift supervisors can make more informed scheduling decisions. For example, a Commanders using AgencyWeb® IWM that knows of a high probability event happening can easily move troops around to cover the need. They can make an on-the-fly-decision because they have the tools to help them understand and determine if the disposition of troops is correct based on actual personnel activity, as related to events.
In addition, they know which divisions are consistently overstaffed and under-used; as well as the ones that always seem over-used and understaffed. Knowing these types of key indicators gives the Commander the knowledge to make smarter and defendable decisions for realigning deployments. As a result of knowing the true personnel status of their troops, the Commander is saving their department money by not continuously using overtime funds to fill needed positions while other groups sit idle.
Controlling Overtime is a Complicated Process for Today's Public Safety Agencies
It makes sense that as public safety continues to feel the pinch of budget limitations to look for smarter ways of controlling overtime costs. With the help of today's intelligent workforce technology tools … it's easier than ever to achieve.