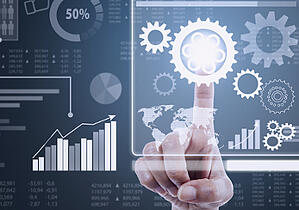 Workforce management software for public safety resources -- including personnel, equipment and staffing.
AgencyWeb is web-based software that serves as an operational solution for daily public safety resource management. Thanks to its highly configurable platform, agency-defined business rules are used to drive process automation.
AgencyWeb's wide range of applications make it an ideal solution for small to the largest of agencies. It can also serve as a multiple agency solution on a centralized platform, with each agency controlling their own policies, procedures and requirements.
AgencyWeb is available as an On-Premise or SaaS solution.

AgencyWeb IWM
An easy-to-use, web-based system that simplifies daily public safety workforce management. It offers a wide range of applications that increases operational efficiencies ... from complex scheduling, to personnel and equipment management, to analytics and beyond.

AgencyWeb IWM c

an be acquired with the full suite of applications, or, as a basic scheduling solution that allows applications to be added to its foundation as needed.

AgencyWeb CourtNotify
An electronic subpoena management system that automates the process of subpoena issuance and receipt for law enforcement and the delivery of court notifications to citizens. When combined with
AgencyWeb CourtTracker
officer's day-of-court information is collected for analytic reporting. In addition,
AgencyWeb CourtNotify OCS
can be
added to existing case management systems to assist in the scheduling of court dockets in coordination with public safety witness schedules.
An architecture designed by Orion to standardize data exchanges between diverse platforms. As a result, AgencyWeb Agent can fill gaps in business processes, eliminate redundancies and leverage its shared data for analytical purposes.
Public Safety Workforce Management Software