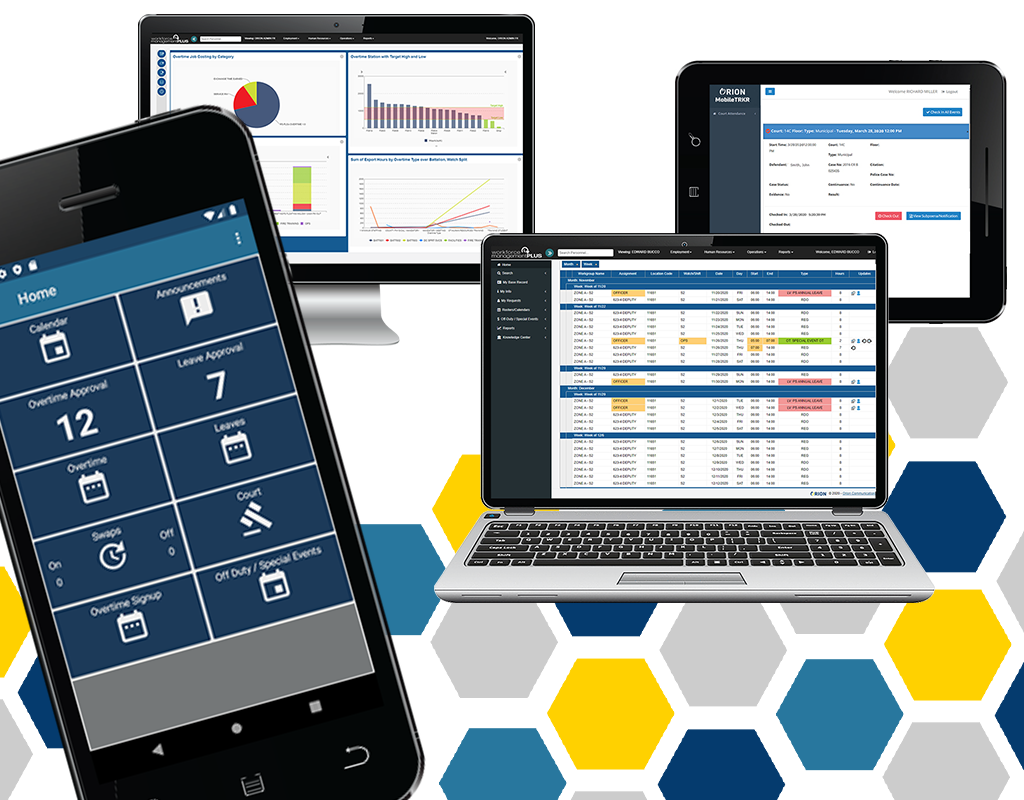 Serving with Operational Workforce Software Automation
Sure, there's lots of providers offering scheduling or workforce management software. But what's under the hood? And do they have the expertise to knowledgably support the requirements you must comply with every day? Probably not.

Enter Orion. Our web-based software includes proven solutions that public safety agencies nationwide rely upon 24/7/365. By automating workforce processes based on your unique policies, any complex rules and outdated processes are yesterday's problem. From optimized staffing to operational analytics and beyond, your personnel will have the tools they need to work smarter and operate safer.

Orion software solutions are ideal for individual agencies or as one platform that multiple agencies can leverage while maintaining their own rules and security requirements. They are simple, flexible and affordable.