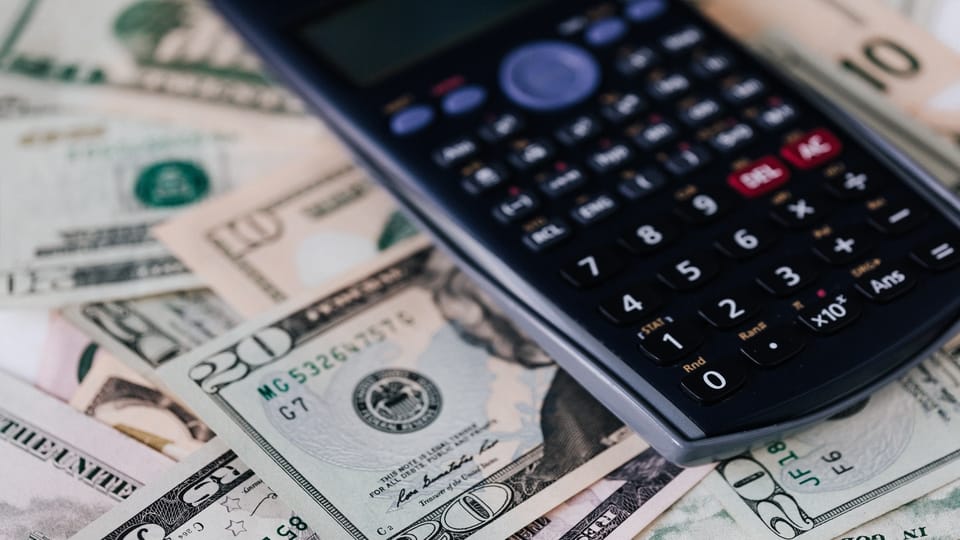 If 2020 has taught us one thing, it's that the future is unpredictable. Public safety agencies have always operated amid uncertainty. COVID-19, however, is placing an unprecedented strain on resources, both by necessitating additional expenditures and interrupting revenue streams. This creates an unprecedented challenge as organizations try to anticipate their needs and plan for the coming year.
Now is the time for agencies to monitor where their budgets have been so they can better plan where they'll be going. Using technology, such as data-driven analytics that provide actionable insights, can be incredibly valuable. Whether the data revolves around the cost for personnel, equipment or responding to COVID-19 calls, looking backward can provide justifications when looking forward. As we're approaching 2021, let's take a look at some of the strategies public safety agencies are using to plan for next year's budgets.
Overall Strategies
Across the board, agencies may need to adjust their budgeting schedules whenever possible. The fluctuation in numbers of COVID-19 cases and the uncertain state of local economies across the nation make it increasingly difficult to create long-range budgeting plans. As a result, budget forecasting may need to occur more frequently, and the focus should be on mid-term, rather than long-term, financial goals. Planning will need to allow for enough flexibility to meet unanticipated needs while maintaining sufficient structure to avoid waste or misuse of funds. Technologies that track operational activities and the cost of services against internal centers, grant funds, or external employers can add tremendous value in this regard.
State and local governments have had to make up for shortfalls where they can. Some have laid off thousands of workers, instituted hiring and spending freezes, and delayed planned projects. In addition to appealing to Congress for desperately needed federal relief, many states tapped their rainy day funds early on in the crisis, shifting money to emergency accounts for easier access when it's needed. Some are also taking out loans to meet growing expenses, such as through the Federal Reserve's municipal bond program.
Fire and EMS
In some areas, fire chiefs will have to make cuts. Even in Western states, where wildfires continue to rage, chiefs are being asked to cut anywhere from 10% to 25% from their budgets, which were already stretched dangerously thin. In addition, COVID-19 has limited the ability of teams to recruit, hire, and train firefighters and EMS personnel. State officials in Oregon this year reported that they needed twice the number of firefighters on the ground than they had to deal with the summer's wildfires.
As COVID-19 fears make people more hesitant to seek medical treatment at a hospital and telemedicine options make in-person visits less necessary, EMS providers are seeing reduced demand for transport. This frees up labor resources, but simultaneously reduces EMS revenue. Implementing an emergency triage, treat, and transport (ET3) model will better enable EMS agencies to generate revenue in this new reality. 911 and EMS agencies (including Fire service) may also qualify to be reimbursed for certain costs related to their COVID-19 response. Using technology to track time and expenses can streamline applications to FEMA for reimbursement of emergency protective measures taken to respond to COVID-19 cases.
Law Enforcement
COVID-19's impact on tax revenues has left many areas of the government short on funds, and law enforcement is no exception. This was true during the housing crisis-fueled recession in 2008, but 2020 presents additional challenges. Localities across the nation have proposed cuts to police budgets in response to public outrage over reports of violence committed by officers, causing more agencies to plan cuts to training and hiring. On the other hand, many police departments are keeping their funding and others are even seeing increases, which can enable them to hire additional officers. It's important to be aware of what is happening in your state and what kinds of budgetary changes may be on the horizon as a result. If you're anticipating cuts, detailed staffing analytics can be immensely useful for pinpointing needed scheduling adjustments. This can help you identify where and when you'll need to fill gaps.
Corrections
In light of the COVID-19 crisis, correctional facilities are facing major changes. Officials in Minnesota, Colorado, and California have announced prison closures and additional staffing cuts due to budget shortfalls. Pandemic conditions have spurred actions across the country to reduce jail and prison populations in an effort to control the spread of the novel coronavirus. While closures and smaller populations will help to accommodate budget cuts, these changes will also mean job losses. Corrections facilities will need to balance their current budgets and prepare to meet their budgets for the upcoming year. Effective scheduling to make the most of available staff will be essential.
Public safety planning is difficult in the best of times. Creating a lean budget that serves the needs of your community in times of heightened uncertainty will take innovation, flexibility, and sacrifice. Orion is proud to be on your side with solutions to help you efficiently manage the safety your workforce ... from scheduing, to equipment, and more. For more information about how to keep your public safety agency ready to meet the challenges ahead, subscribe to our blog.