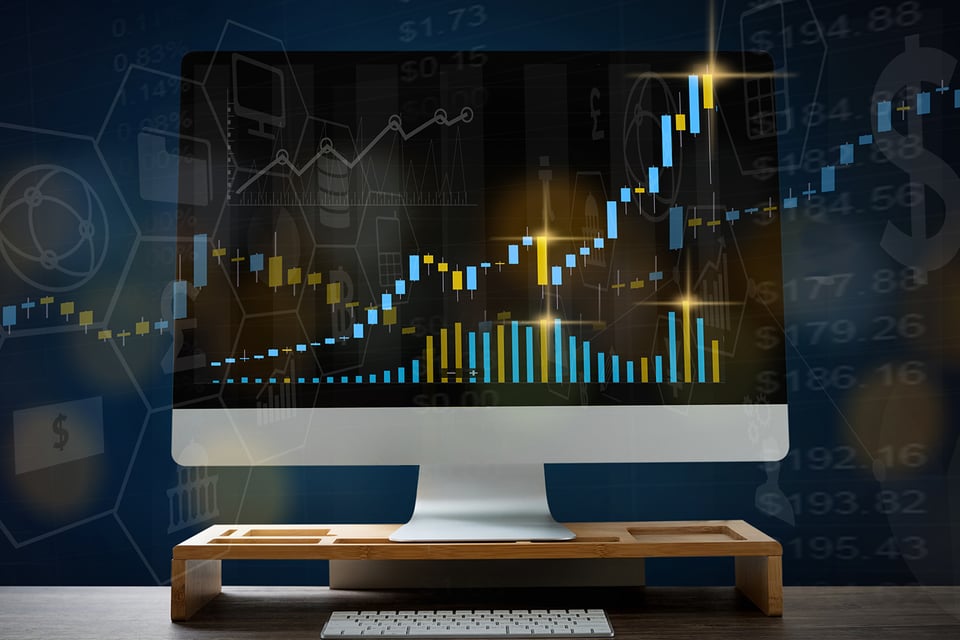 Across the country, public safety agencies are rolling up their sleeves, sharpening their pencils, and prioritizing essential public services amid the uncertainty of their budgets. Budget cuts are being proposed across the board, sometimes as high as 50%. That is not the norm, but any cut to an agency's budget hits hard. Leaders must be creative when working on their fiscal budgets, and many have found that leveraging their data helps make strategic decisions.
The Impact of COVID-19
Most, if not all, state and local governments are feeling the impact of COVID-19. The pandemic has put a considerable strain on resources, increased spending to protect employees from the virus, and has decreased revenue streams. Money that was earmarked in the budget for training, recruitment, and other programs has shifted to the crisis at hand.
Many organizations have had to let employees go and freeze hiring because of COVID-19 and budget difficulties. Or, employees are leaving on their own to protect themselves and their families from the threat of the virus.
With the uncertainty regarding COVID-19 and the length of time until it is under control, it is even more difficult for leaders to plan their fiscal budgets. Many organizations with a balanced budget and a surplus have had to dip into their rainy-day funds.
Using Data to Help with Budget Cuts
When using data driven analytics, organizations can see where their money is being spent. Leaders can analyze what is working and what is not. Data is used as a tool to find operational effectiveness and identify the greatest need for the agency.
Organizations that have invested in data are more likely to have budgets approved more rapidly and have government assistance when needed. When a leader can provide real-time budget analytics, a level of trust and transparency is developed with city managers and the community. They can easily see the costs involved for equipment, personnel, overtime, training, recruitment, and COVID-19 incurred costs.
There will be trade-offs and money put towards new programs in any budget negotiation. Budget dollars can be reallocated away from public safety when there is little evidence of justification. When using data driven analytics, this information can be presented to budget committees in order to increase the probability of budget approval.
Data to Have When Working on Your Fiscal Budget
When planning your fiscal budget, there is essential data required to budget for your organization effectively. Having this information will make the budgeting process run much smoother.
Personnel costs:

Including salaries, benefits packages, pay differentials, hiring of new employees, retirement packages, medical insurance and overtime costs.
Capital budget:

This information is used for the replacement, addition, or improvement of assets. The capital budget includes the purchase of vehicles, building renovations, equipment, and expensive machinery and tool costs.
Operating expenditures:

The operating budget covers the day-to-day needs of the workforce, including the cost of services to your community. Data obtained from CAD or RMS can be incredibly valuable in determining your true cost of service. Also include other types of operating expenses required for your workforce, such as uniforms, boots, and safety gear. Services necessary for daily operations like vehicle repairs, radios and maintenance contracts are part of your operating budget.



Excellent leaders know the importance of having a strategic plan before going into budget negotiations. It is essential to have a one-year, five-year, and ten-year plan to move your organization forward. Think of the unexpected and plan accordingly.
Before negotiations or budget talks, be ready to answer questions that are sure to arise. You will be asked how your current budget is working and what amount is in the red or the black. Ideally, every organization wants to be operating in the black.
The budget committee wants to see how you manage your current budget and where cuts could be made. They will inevitably look at your staffing levels and if you have sufficient personnel to serve the public efficiently. The committee will evaluate if your expenditures match up with your report. If you have been using data-driven analytics, remember to present the resulting information in a way that justifies your budgeting needs and is easy to understand.
Budget cuts are anticipated to be looming in the years ahead. Research shows that public safety officials should be elevating and expanding their data operations, not lessen them. This expansion will give you the leverage your organization needs to plan for budget cuts in the years ahead. Denver Colorado's Chief Data Officer Paul Kresser describes it perfectly, "I'm anticipating an even greater demand for data services in 2021 as our agencies look to leverage data to help compensate for reductions to their operating budget."